Since its release in 2000, eharmony has proven to be one of the most popular dating apps for single people searching for serious, long-term relationships.
We are not joking when we say that pretty much every single man and woman on planet Earth knows that eharmony is the place to go if you're interested in finding a lasting partner thanks to commercials, word of mouth, and the success stories, posted on the dating app itself. But one thing that's still kind of a mystery is eharmony's matching algorithm.
While eHarmony has revealed a few tidbits regarding its revered matching process over the years, it still remains closely guarded–but we do know some things and thought we'd share a peek behind the secret to eharmony's success!
---
Beginnings
Dr. Neil Clark Warren, a clinical psychologist, Christian philosopher, college professor, and co-founder and chairman of eharmony, worked with J. Galen Buckwalter, eHarmony's Chief Scientific Officer from 1997 to 2008, to create eHarmony's distinctive matching system.
Buckwalter told Global Dating Insights that:
"Marriage requires the passion and the chemistry, but if you rely on that, that is not necessarily a good start for marriage. In the wild, that is the temptation, but I think there can be advantages to a more systematic exploration that online dating enhances."
---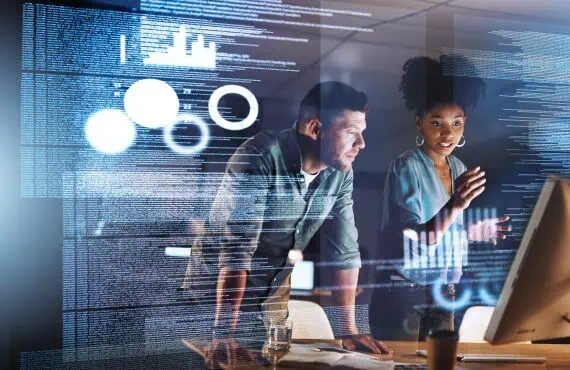 The Secret Algorithm
There are 29 different elements considered when filling out the eharmony questionnaire, hence the name and six main factors determining romantic compatibility.
The opening section, "Emotional Temperament," explores a person's sense of self, their emotional status, their emotional vitality, their obstinacy (propensity to find fault in others), and their romantic passion.
The second section, "Social Style," examines a person's disposition, encompassing compassion, dominance, sociability, independence, and flexibility. Intelligence, exploration, humor, and creative zeal comprise the next section, which assesses Cognitive Mode.
The fourth section, Physicality, explores topics including energy, libido, security, efficiency, and physical appearance Fifth, we have Relationship Skills, which eharmony defines as the ability to effectively communicate and control one's emotions, including anger, mood, and conflict resolution. Spirituality, family values, traditionalism, career aspirations, and altruism round out the Values and Beliefs section.
---
The Number of Test Questions Decreased
When eharmony first burst onto the dating app scene, there were about 400 (yes, FOUR HUNDRED) questions new members had to get through just to create a dating profile!
It took singles at least an hour to answer them all–but in 2016, someone smartened up over there at the eharmony headquarters and decided to nip that in the bud– the dating platform pared down the number of questions to around 150 (which is still a lot of questions).
Today, it's even shorter than that–the goal is for daters to be able to rip through them and finish in about 10 minutes–you've still got your basic questions, like those on gender, location, age, education, and career, as well as more thoughtful topics, like what adjectives your friends would use to describe you, etc.
---
What You Say You Want is Heavily Weighed
The most important component of eharmony's algorithm is how you answer its questions and what you put in the blank sections of your profile.
So you'll definitely want to give it some thought instead of just typing whatever pops into your mind! No worries if you aren't satisfied with what you've written–you can edit your profile whenever and as many times as you want.
And eHarmony can keep up with all your edits and adapt its match suggestions as needed!
---
Your On-App Behavior is a Factor, Too!
In addition to the information on your profile, eharmony's algorithm also works by keeping tabs on who you like or dislike, the types of people you chat with, and other ways you interact with the app and other members.
Prateek Jain, Head of Engineering at eharmony, calls this "Machine Learning." For example, if you keep expressing interest in people within 20 miles of you, the app will keep sending you matches like that, and so on. It's called a "smart" algorithm for a reason.
---
eHarmony Uses Percentages to Show Compatibility
Once you get a match, you can look at his or her profile to see how much you have in common, not only in terms of interests but also values and beliefs. This nifty little feature is called the "Two of You Together"–you can access it by clicking "Compatibility" at the top of a person's profile and voila! You can get a sense of how you'd mesh as a couple.
You'll also see breakdowns of compatibility percentages for categories like emotional intimacy, altruism, physical intimacy, exclusivity, and intellect–you can sort these percentages by lowest to highest or highest to lowest, and these details will no doubt help you when you are deciding on whether you want to match or move on.
---
Being Too Picky Won't Help You
One of the most important things to know about eharmony's sorta secret matching system is that there's a balance between specifying what you want and being too picky. While you're asked to choose your likes and dislikes based on a sliding scale, Chief Scientist Dr. Steve Carter told the Telegraph extreme answers could be ignored.
"We saw that by giving people the opportunity to say 'What race do you want to be presented with? What religion? What denomination? How much can they smoke or drink?' people thought 'Oh, I have to make a choice here' when they might not have made a choice," he said.
Really consider your must-haves and icks. Do you absolutely have to be with someone who loves cats as much as you do, goes hiking every single weekend, and has a Ph.D.? Probably not, right? To sum it up, you're only hurting yourself if you are too rigid with your relationship demands and refuse to budge–a little flexibility goes a long way in the dating game.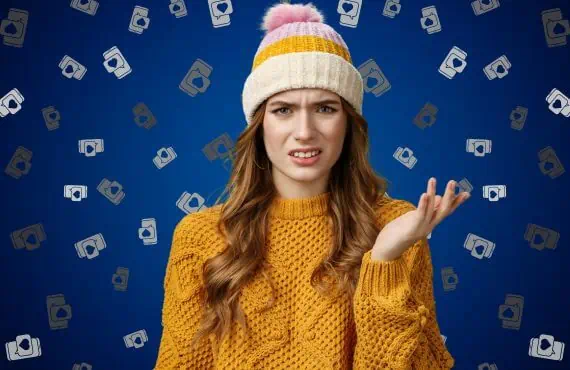 ---
Takeaways
eharmony's algorithm represents a significant advancement in the world of online dating, bringing together the science of compatibility and technology to facilitate meaningful connections.
The algorithm strives to provide users with highly compatible matches by leveraging data-driven insights and continuous learning. While no algorithm can guarantee a perfect match, eharmony's approach significantly increases the chances of finding a compatible partner, offering hope and possibilities in the realm of online dating.
While eharmony probably won't tell us exactly how the algorithm works, you can still use the information above to your advantage. Remember to put some thought into the questionnaire and what appears in your profile, keep your on-site behavior in mind, check out your compatibility percentages with other members, and ensure your preferences and dealbreakers are realistic. As soon as we learn more, we'll let you know!