The farmers are winding down their search for a farmer's wife and are heading to the homesteads of the final women they may wife up. As the clock winds down, tensions rise, and one rancher starts questioning whether he made a mistake by sending one of his fillies off his farm.
This is why episode 10 of Farmer Wants a Wife is called 'I've Made a Mistake,' and this is Fox's synopsis of the show: "As the farmers are at the final stages of their journeys to find that special woman who may one day be their wife, they continue the home visits with their remaining ladies.
"As things get closer to the end, everyone is feeling the pressure, and a farmer feels he may have made a mistake sending one woman home."
Uh oh, is there trouble on the rural horizon? It sure sounds like it! Not to mention the show is one farmer down–Landon was about to have a meet and greet with Ashley L. in Dallas when he heard some news that would appear to cut his reality TV career short.
Landon teared up back at his Oklahoma property rather than traveling to his last hometown date. He said he couldn't continue looking for love at the moment because of circumstances beyond his control.
"My dad had (some) health concerns here lately," the Farmer Wants a Wife star said on-camera. "And [I] found out he didn't make it through."
After hearing of his father's death, Landon rethought his role as one of the show's leading men and said, "Times like these put things into perspective for you."
The rancher went on to say that his mother stayed at his side the whole time he was dying, a consolation for him because he was unable to be there. That's when the Oklahoman decided to drop out of Farmer Wants a Wife and stay home with his loved ones.
After Landon announced he was quitting, he used TikTok to pay tribute to his late father. The rancher put up a video depicting his father's life in pictures and captioned it, "We can't pick our dads. But if I could, I'd pick him every time."
Landon's father reportedly died in November of 2022, as stated in his obituary.
The Final Three Farmers
Allen heads to Cali to get acquainted with Rebecca's friends and fam (I have no idea who Rebecca is, even though she's in Allen's final two!). She invites him to her ranch, where she trains dressage horses.
There to greet Allen are her friends, who she calls her surrogate parents, a trainer, and another friend. They ask him if he knows about dressage, and he cops to not knowing anything about it. Then they hit him with the "Have you ever been married" question, and he looks annoyed.
Look, my man—if you're gonna get pissy every time someone asks you about your past relationship WHEN YOU VOLUNTEERED to be on a dating show, you should pack up, head back to the farm, and live out your remaining days in solitude.
Over on the other coast, in Brooklyn, NY, Ryan is going to see Sarah with an h. He sits on a rock by the river with what I think is the Verrazano bridge in the background, looking pensive and reminiscing about this experience.
Oh, wait! He wants to see Hayley, who dipped out and he wants to talk to, so I'm guessing Ryan is the one who thinks, "I've Made a Mistake." This is shady behavior—you eliminated her for being TOO emotional, and now you want to explain yourself and get back in her good graces? Nah, I hope she slams the door in your cute face.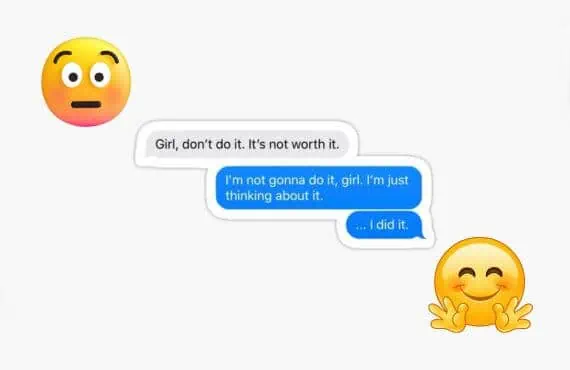 Sarah, with an "H," hooks up with her people before Ryan arrives, and I'm wondering if he's late because he w took a detour to see Hayley!
Nope, he's sitting on her stoop when she gets home—but she is second-guessing where she wants to be. She does not want to leave the Big Apple and tells him; smart move, Sarah with an h. I love Brooklyn too!
This opens the window for him to pursue Hayley, who has yet to return his text.
Hunter is in rural Tenn to see Meghan, the front-runner. He is surrounded by her family and her best friend, Bentley, who is questioning him like a detective, and I'm into it. He tells them he wants kids, but Meghan is only 23–a lil bit of an age gap. He seems to pass the family/friends test, and I have no doubt he's going to choose her.
He says he thinks he's falling in love with Meghan (duh, Hunter).
Back in Manhattan, Hayley finally says she'll meet with Ryan, and he tells her he missed her (WHAT). She says she'll hear him out.
He tells her he made a big mistake, and she tells him how hurtful he was telling her she was "too emotional," and he says he's sorry and he definitely wants her back…please say no, please say no!
She says she needs time to process, and that's not a no, so good for Ryan, I guess?
And ignore the part above where I said Landon was not returning. Three weeks after his dad passed, he's back in the game and headed to see Ashley L. in Dallas.
They have a big hug, and she asks after his family before heading into a restaurant to meet her mom, dad, and uncle.
They go pretty easy on him, and he seems to be in a happy place—they ask him what he likes about her, and he says it was "instant raw chemistry" (I saw no evidence of said "raw" chemistry). He gets the seal of approval, but they question if she can imagine living on a farm—and raising kids there. She says she can do anything anywhere as long as she's with someone she loves.
Her uncle asks, "What if he doesn't pick you" and OUCH, but it's a fair and measured question!
She went in for a kiss and. He. Kissed. Her. On. The. Nose. THE NOSE. He says it wouldn't be respectful after meeting another woman's family, and uh, my dude, you have to smooch your possible-future wife to figure out if you even like kissing her? Or, more importantly, if she likes kissing you.
And that's it for this week! Next week is the finale, and we'll get to see if there are any happily-ever-afters for the farmers and their wife(s).
Since one of these lucky ladies is going to be relocating to a farm for the foreseeable future, we are tailoring tonight's relationship tips on help for farming couples with their relationship issues. Oh yes, farmers and their wives have regular relationship problems with the additional stress of running a business on their land.
How to Handle Everyday Problems That Arise in Relationships with Farmers
Farming is more than a profession; it's a way of life but it doesn't make maintaining intimate relationships any easier. There is no separation between work and family life for agricultural families–spouses frequently function as one other's business partners and accountants.
This is why there has to be a solid, coherent, transparent, and honest dynamic among farming families–without this dynamic, the farm could suffer a complete breakdown.
In addition to the stress that comes with running a business, poor communication between spouses is a leading cause of conflict and failure in the agricultural industry.
Besides affecting the farm's bottom line, marital strife often precedes other mental health issues and even suicide–the importance of open communication between farmers and their partners cannot be overstated.
Facing family problems head-on might be challenging, but here are some strategies for doing so that have proved successful for farming couples:
Keep in mind that the farm comes before everything else.
Get the kids (and yourself) engaged in farming.
Do your best to consider issues from all sides–in an occupation with both bustling and slow phases, it's best to be ready for both and make the most of the latter.
Always ask questions! Frustration and resentment can build up if you feel your farming spouse prioritizes the farm above you. Check in with your partner and ask if there is an alternative method of doing things.
Maintain honest exchanges about how you feel–say something like, "I know the farm is important, however this is how I feel," instead of making harsh accusations.
Start working on your own ideas or try something new, like a hobby!
Learn to roll with the punches but concentrate on the positives.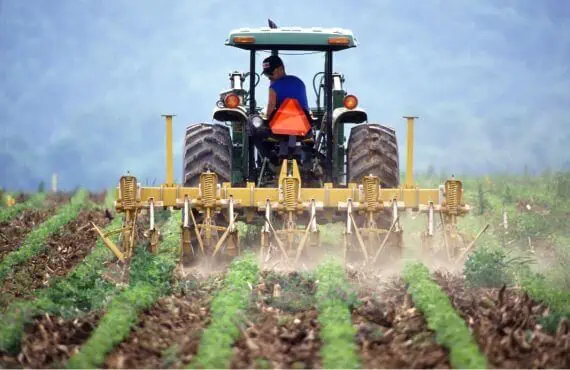 Final Thoughts
As any farming spouse will tell you, labor is grueling, and the timing can often be crucial. How many romantic evenings have been ruined by an animal having difficulty delivering, or some livestock has gotten through the fencing?
And when you are farming crops, and it's planting or harvest time? Forget about even planning a date night. It's possible that handling the situation, rather than the amount of time spent working, is at the root of any tension that arises when farmwork takes priority over a couples quality time.
When running a farm together, focusing on maintaining an intimate connection should be a low-cost, high-value goal for spouses. When discussing relationship concerns, partners might do an assessment that takes into account strengths, weaknesses, opportunities, and threats. Additionally, keep an eye out for indicators of stress, including arguing, frustration, and difficulties with communication.
Create a culture of gratitude and always keep the lines of communication open.
Are you interested in dating a farmer? Why not check out our recommended dating sites and find a farmer of your very own!