If you've ever lived in or visited a big city, you know what it's like to be almost bombarded with your choices for date night. You can likely do anything you want, and we mean anything. So, if you're anything like me, you want to avoid the crippling feeling of decision fatigue and have a short yet comprehensive list of date night options at your fingertips. We're here to supply just that.
Music City, Tennessee, or Nashville, is one of those cities where you feel like you'll never run out of amazing things to do. From bar hopping on Broadway to drinking wine in a secluded vineyard, we've narrowed down the best that the city has to offer. Here's our list of the best places for date night in Nashville, Tennessee.
---
Topgolf​
There's nothing like a bit of competition and a lot of fun to spice up your first date night in Nashville. Most major cities have it, but if you haven't tried Topgolf, you're in for a treat. The fun and casual atmosphere will take the pressure off your first date and turn it into a lighthearted game or a battle to the death; if you're both competitive, who's to say?
This date night experience comes with casual drinks, food, games, and golf, of course! You can make the date night an intimate match between you and your partner, or you can invite all of your friends and turn it into your very own private golf experience.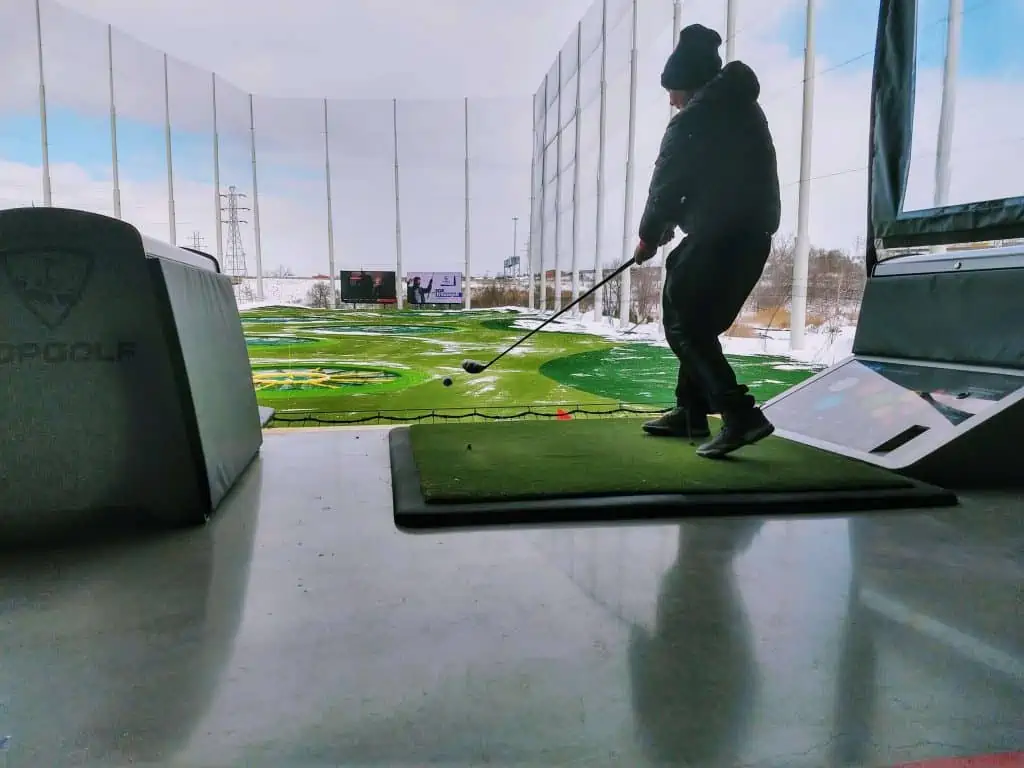 ---
The Factory​
The Factory is just a short drive away from the bustling city of Nashville. Nestled in the quaint town of Franklin, The Factory is home to several shops, bakeries, flower vendors, and the best tacos in all of Tennessee.
This is the perfect date night in Nashville if you don't necessarily want to have a sit-down dinner on the first night. Try your hand at painting some pottery, snack on some wonderful donuts from Five Daughters, or browse through a seemingly endless collection of records here and live your small-town dreams just thirty minutes away from the big city.
---
Zanies Comedy Club​​
If you're feeling a bit nervous about your first date, you might as well turn it into a funny story. Zanies is one of the most iconic comedy clubs. It constantly has a packed list of fantastic comedians every night to keep you entertained no matter how many times you come back. This is the perfect first date location if you want to diffuse any discomfort but also if you want to get out of your own head.
---
Pinewood Social​
Not many people have been to Nashville without visiting one of the city's cutest bars/coffee shops. Pinewood Social provides an elevated yet casual date night experience, perfect for your first date. Behind the restaurant, you can find a fully loaded bowling alley if you want to have dinner and a classy bowling game all wrapped into one. Pinewood Social sits on the peak of Nashville's downtown, so after dinner, you can walk around the city for a while and take in the sights!
---
Arrington Vineyards​
Located just 25 minutes away from the city, Arrington Vineyards provides a perfectly picturesque date night in Nashville. The gorgeous property holds 16 acres of vineyards, five tasting rooms, shaded picnic areas, and live music on weekends from April to November. Pack a picnic, prepare to take some fantastic pictures, and sip on some of the best wine Nashville can offer! You can't get much better than wine with a view, and Arrington Vineyards is the perfect place to do it.
---
The Pharmacy​
If you're looking for a casual date night in Nashville experience with some of the best food you'll ever find, look no further than The Pharmacy. This burger joint is home to one of Nashville's most magical beer gardens. The soda-shoppe-Esque burger joint is the perfect mixture of casual yet quirky. You can also indulge in one of their boozy sodas or unique beer selections. And we're not kidding when we say all the burgers on the menu are out of this world. Make sure to save a bucket of fries for us!
---
Game Point
Do you love board games? How about coffee? What about both! Game Point was the first coffeehouse in East Nashville; now it's Nashville's first board game café. The café has over 400 board games for you and your date to play all day (or night). You can also enjoy coffee, beer, snacks, sandwiches, and more while you play. Get ready to settle in and have the best coffee date you'll ever experience.
---
Centennial Park
While we love the excitement that being in the big city can bring, there's also something to be said about getting away from it all and being in nature. Centennial Park provides calm in the storm for the Nashville natives. Located just outside of Broadway and next to Vanderbilt University, the park has miles of trails, greenery, water, and Nashville's beautiful Parthenon resting on its land. Pack a picnic or grab some takeout from Martin's BBQ right next door!
---
Pins Mechanical
Who needs Dave & Buster's when you have Pins? Pins Mechanical is perfect for a relaxed and casual date night in Nashville. The arcade houses dozens of classic games, pinball machines, and bowling. If you're not much for playing games, you can also enjoy any of their beers or hand-made cocktails. They also have food trucks on-site several days a week. Pins is the perfect place to go if you love the nostalgia that an old arcade can bring and a casual setting for your first date.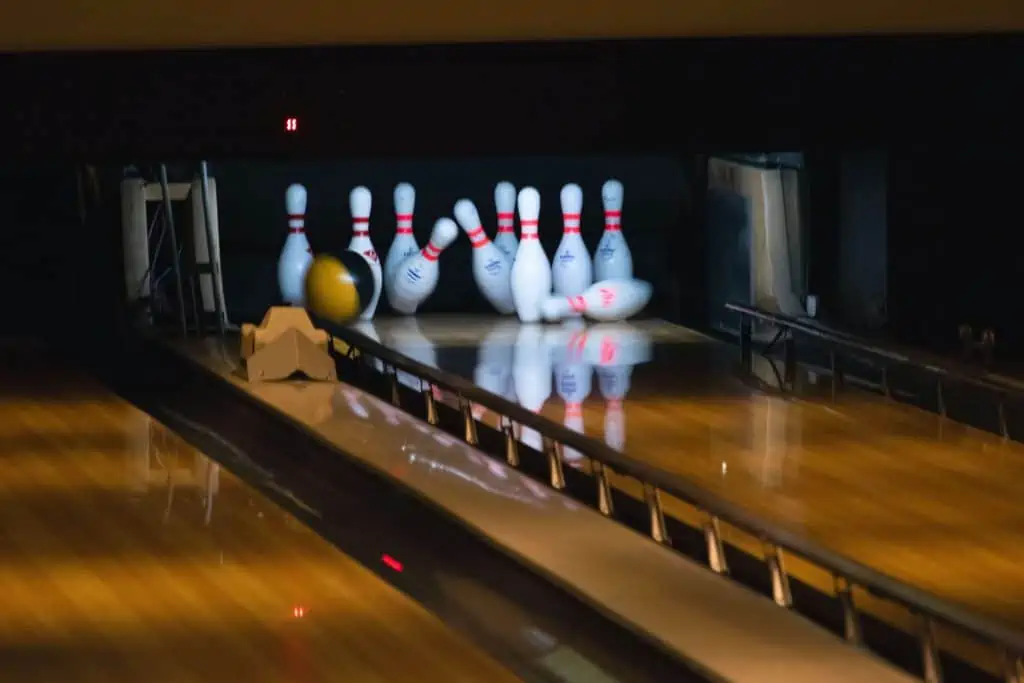 ---
Bad Axe Throwing
Want to leave it all out on the table for your date night in Nashville? Try axe throwing! This is a thrilling first date experience that neither you nor your partner will forget for a long time. Try your hands at throwing axes and blow off some steam together.
This is the perfect first date experience for thrill-seekers and those of us who love to get out and active. Bad Axe Throwing is also located just off Broadway, in case you want to go bar-hopping right after!
---
In case you're not sold on our date night in Nashville experiences yet, there are so many more options for a date in the city for anything you want to try! Let us know if you want any more suggestions for Nashville's date life!