Our team has independently researched all products and services that we have listed on this page. If you sign up or purchase through our links, we may receive a commission. See how it works.
Look, we get it; you're a busy person trying to find love.
In fact, we really understand. Unfortunately, not everyone has the time to sit around and "wink, nod, and swipe" their way to a lifelong partner on dating apps. In other words, that's why you're here, and Bumble can help!
People still don't want to be glued to their phones all day in the hopes of finding one or two compatible matches– or maybe haven't even gotten a single Bumble match thus far. And that's why you ought to seriously consider upgrading to Bumble Boost.
What is Bumble Boost, and how does it work for daters? Let's get bzzz-y (sorry, sorry) finding out how you could maximize your experience with premium features!
Bumble Boost Benefits
The question, "Is Bumble Boost worth it?" could pop into your mind. We fully believe Boost is a worthwhile upgrade for many reasons, but we'll focus on a couple below.
In addition to seeing all of the users that swiped right on you (that's a good thing if you haven't used dating apps), rematching and extending your matches, searching with unlimited filters, and more are all made possible with this premium subscription.
What follows is a rundown of all the features and benefits you will get after you upgrade to Bumble Boost!
1. Knowing Who Swiped Right on You Is a Time-Saver
You could save a lot of time using Bumble Boost–when you upgrade, you get access to features like the Beeline, where you can see everyone who likes you! We are not pulling your leg, and this is NOT a trick. You will see a literal list of every person who swiped right on your profile. The Beeline means business, and we love that!
Here's the lowdown on the Beeline and Bumble Boost: Check out your Beeline. You are able to view the profiles of everyone who liked you. So instead of playing the waiting game and swiping on individuals for hours in the hopes of receiving a match, you can go ahead and match with those who have already liked your profile. That's a game-changer, right?
2. It's Affordable
Of course, the word "affordable" relies totally on your viewpoint. See how much Bumble Boost will set you back down below, and then we'll go further into our justification for why we think it's reasonably priced.
How Much Is Bumble Boost?
Thankfully, you don't have to go into debt to find out whether Bumble Boost is a suitable fit for you since there are a variety of pricing plans from which to choose. The subscription cost varies from service to service and depends on the kind of subscription you choose.
Here are the subscription plans and costs:
A weekly subscription: $10.99 per week
A monthly subscription: $24.99 per month
A three-month subscription: $54.99 every three months
A one-time payment for a lifetime subscription: $149.99
As we said before, time is money, which is why we believe Bumble Boost is reasonably priced. You can't afford to waste time aimlessly browsing profiles and contemplating the merits of potential matches.
Consider that a sandwich and a drink will set you back $10.99, and that meal will only keep you full for a short amount of time. For only $10.99, you could discover your one true love in as little as a week. Isn't that something you'd want to invest in? For us, it's crystal clear; it's all a matter of perspective and prioritizing.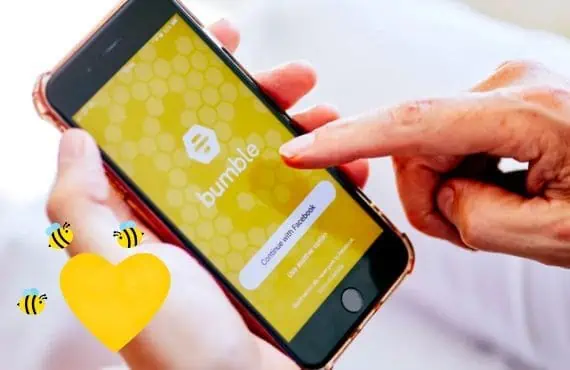 Although we believe that the $149.99 price tag for a lifetime membership to Bumble Boost is fair, we recommend at least trying out the free week-long trial before going all in on the upgrade.
Remember, in the long term, you'll spend more if you pay $50 every three months instead of $150 for a lifetime membership, so that is something to consider when looking at the Bumble Boost plans!
3. Rematch with Your Expired Matches
If you neglect to check your Bumble for a day, you can miss out on some fantastic potential matches and be left disappointed when you see the awful little symbol that says "expired." Ugh.
But with Bumble Boost, you can avoid that sinking feeling that you missed out on Mr. or Mrs. Right–enter the Bumble Rematch. This lil' beauty allows you to rematch your expired matches instantly.
Maybe you were checking your Bumble, but you were at a loss for words when it came to starting an exchange with your possible soul mate. Whatever the reason for the match expiring, Bumble Rematch aims to make star-crossed lovers a thing of the past.
4. Extend Your Matches by 24 Hours
With Bumble Boost, you can add an extra day to your match. That's right, an entire 24 hours! Take your time and make sure that the first message is flawless.
If you've just matched with someone and want to give yourself more time to answer, you should prolong the match right away. This gives you a whole 48 hours to perfect your opening move!
5. Unlimited Filter Search
Have you ever found what appears to be a perfect match, only to learn that you have zero in common when you are chatting? Another big UGH. This following feature is one of our faves because of this very reason.
When you upgrade to Bumble Boost, you'll have access to more filters, increasing your chances of finding someone who shares your ideas, values, and passions.
It's almost as if the perfect person is just a swipe away!
Matches can be filtered based on a variety of criteria, from age and height to pet ownership and relationship preferences. The potential match possibilities are nearly infinite.
6. Spotlight
Want more suitable individuals to view your dating app profile? You're covered by Bumble Boost, which offers one weekly Spotlight. Once Spotlight is turned on, your profile is discreetly pushed to the top of other daters' stacks for 30 minutes, which makes you immediately more visible.
7. SuperSwipes
Want someone to know that they're on your dating radar? Bumble Boost subscribers can SuperSwipe any potential matches whose profiles grab their interest!
Each Boost subscription comes with five SuperSwipes every week, and if the person you're interested in happens to stumble onto your profile, they'll know right away that you've graced them with one of your five SuperSwipes.
8. Unlimited Swiping
We've reached the last of the features we'll cover: the ability to swipe as many times as you want. That's right, baby–unlimited swiping! This is by far the most helpful feature (apart from the Beeline, obviously).
If you'd rather not check your Beeline and leave it up to chance, you have an infinite number of swipes on any prospective matches. We've all experienced the frustration of having no more swipes left. When you upgrade, however, it will never happen again. You can swipe until your heart's content!
Final Thoughts
There are so many great benefits to upgrading, and we've laid out what comes with a Bumble Boost subscription, although they didn't need our help. If you think it would be worth a go, try Bumble out for a week if you aren't ready to commit to a longer period of time.
Also, before meeting anyone in real life for the first time, it's wise to do some research on them in order to prevent becoming a victim of catfishing or putting yourself in danger. Be safe out there, daters!