Online dating has enabled people to connect efficiently – and effectively! In our modern world, having access to a sea of possible love connections is one of the ways we stay connected to others. With so much of our lives being spent using the internet, dating has become more accessible in many ways – giving us more options than ever before, and increasing our likelihood of finding success!
But it's also a new frontier – especially for people just getting started. Making a genuine and authentic connection with a brand-new person can be intimidating because it makes us feel vulnerable.
To have a good chance of making the type of connection we're seeking, we must put ourselves on the line a little bit. Honesty and openness are invaluable when it comes to finding success dating online.
But this is also a new connection forming, so you don't want to get too personal too soon, either. Trying to find this balance can be challenging, and other than trial and error, there aren't many ways to figure out what works. It can take a lot of work to figure out how to approach online dating by yourself!
That's why we're here to help! Online dating starts with a conversation. This chat can take you to your first date and get you that in-person contact that can lead to a long-term and meaningful relationship. But without the right conversation, you're not going to make it to that point. So it's crucial to handle it tactfully – especially if you think you've found the right person to talk to.
We'll list the best conversation topics to discuss with your romantic interest to help you get to that first date. These time-tested topics will increase your chances of getting the results you're looking for! Check out these conversation topics, keep them in mind, and bring them up when the time is right during your online dating chat. These will help to keep the conversation flowing so you two can get to know more about each other and start building the relationship you're looking for!
Start with Their Profile
Your romantic interest has probably put a lot of thought into filling out their online dating profile. They're putting the best image of themself out there, on their terms. What you're seeing and reading is their idea of how to present themself to a potential love interest. You can immediately see the qualities they love about themselves without having to find out over the course of conversation!
This gives you a head start. As opposed to traditional dating practices, you're already ahead of the game. You've got conversation topics right there waiting for you to connect with your potential person. All you have to do is read what they wrote!
You can even make notes to make these conversation topics easier to reference later. If you keep notes on your phone, you can easily access these talking points to respond quickly.
Keep in mind that anything in their profile that you share as a common interest is the most valuable information you can use!
Happy couples typically have some core interests that they can enjoy together. It doesn't matter if it's a TV show or an activity – if you both like something, there's potential that you can enjoy it together. Bringing these common interests up during your conversation is a great way to lay the groundwork for a successful relationship. Doing this will help you look like an even better romantic prospect to the person you're chatting with!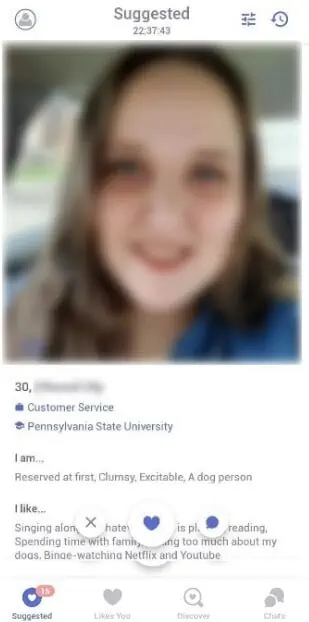 And even if you don't see anything you have in common with them right off the bat, you're still in luck. You can still use the topics you find on their profile to make a connection with them. They may like an activity that you think is fun and interesting, although you wouldn't enjoy participating in it. That's still a great topic to discuss because you can show your love interest that you think they're fun and exciting!
One way or another, by bringing up topics they wrote about in their profile, you're showing the person you're chatting with that you're interested in them – not just their picture. They'll be able to tell that you took the time and effort to read what they wrote about themself. And that will go a long way in showing that you really care about getting to know them – which is precisely what you're trying to convey!
Ask For Their Opinion or Advice
We're looking at conversation topics to keep the chatting going after the ice has been effectively broken. We're also looking at subject matter to help lay the foundation for a solid relationship and give you insight into if they're the person you've been looking for. That's why asking for their opinion or advice can be such a powerful tool when chatting online.
Try not to come up with a question out of thin air, either. Even something small that you're dealing with in real life is a great topic to bring up. People deal with everyday problems, and their partners help them deal with those issues one at a time. This is almost an audition for them that can shed light on the type of companion they would be.
And it won't feel like a test to them, either. People looking for relationships want to be a meaningful part of someone else's life! Part of that purposefulness can be found in giving advice or stating an opinion that can help their person.
By asking, you're showing that you care about what they think. Their opinion or advice means something to you because you value their thought process and what it can contribute to your life.
This is a win-win! It lets you know how they'd function in a relationship while making them feel valued. Even if you ask them what color shirt you should wear to a work meeting, you'll still get some data and make them feel special. Take advantage of this conversation topic – it can help pave the way to the first date!
Small Talk for Big Results
Once you've been chatting for a while, small talk can be a great trick to keep up your sleeve. While discussing the weather or current events is an awful icebreaker, these conversation topics can be incredibly handy once you've made it a decent way into your chat.
That's because when you start with small talk, it seems like a cop-out. You don't come off as interested or creative and interesting yourself. But when you continue a conversation using small talk, you're grounding the conversation in everyday life. You're putting the relationship within the context of the real world. And that's when and where you'll spend time with this person if everything goes as planned.
How are they handling the blizzard you're both in? You may have some tips on how to help them. Maybe they even left their snow shovel outside, and it's already buried in the snow, and they need to borrow yours – so you can go over and meet them in person. You never know!

What do they think about the current political storm? Do you two match on your political stance, or not so much? And is that something you can overcome? Honestly, it's better to find out during the chat than awkwardly sitting across from each other over dinner, desperately wishing you could both leave. But don't bring it up abrasively – maybe ask an open-ended question about what they think about a specific event. Politics doesn't have to be a dealbreaker. Still, feeling this subject out ahead of time can prepare you to handle these types of discussions in the future.

How's work? That's a great open-ended question that gives them space to give you details about their work life if they want to. By leaving them the room to answer this small talk question, you can see how much they want to tell you about their lives. This can be a great gauge to see how interested they are in you at that moment. Maybe there's still some work to do to earn their trust. Or perhaps it's time to take the plunge and ask them out on the first date!

How's your day going? How was your week? Do you have anything planned for the weekend? Asking about their everyday life will get you answers about what they like to do in their leisure time. That way you can see if you'd fit nicely into that picture. Do you both like spending your time off in the same ways, or are you on totally different pages? Again, not a dealbreaker, but daily life is fun to talk about and gives you great insight into whether or not this might be the right match for you.
Small talk can also be helpful if you're trying to pick up a conversation after some time off. Only some online dating conversations start, and keep going around the clock until you meet again. A simple "Hey! Are you off the clock?" can be a tremendous interim icebreaker to get the conversation going again without putting any pressure on the person you're talking to.
People They Love
If you're keeping up with small talk questions, it's likely that they will bring up someone else in their lives at some point. It's important not to view other people as threatening your romantic future. If they had a romantic partner, they wouldn't reach out to you in the first place.
Their family members and friends can be excellent topics to talk about! What's their family structure like? How do they like to spend time with their friends? These can paint the picture of what a future with them would be like. If you become a meaningful part of their life, you'll be meeting these people – and probably spending time with them.
These topics aren't about whether this person is compatible with you. They're about showing the person you care about their lives and who they love because you genuinely care about them. It also lets you know what the future holds as far as possible weekend and holiday activities.
Just remember, you're not scoping out any competition! Being jealous of friends or family members won't end in romantic bliss. If they have enough time to chat with you, trust that they'll also make the time to spend with you.
And make sure to bring up your family and friends as well! If you're interested in the people they love, they'll probably be interested in who you love. Being open and honest about how you spend your time and your family dynamics can give them an idea of your world. And if they're going to be a part of that world, they should know what it will be like! Will it include watching football games with excessive passion, or going to the club? Would you want them to come along with you, or not so much? Would your sibling absolutely love them? Let them know!
Pets
If you've got a pet, you know how important this topic is. If you don't, just know that if they have a pet, it's highly likely that it is one of the most important factors in their life. Because of this, making sure you're pet compatibility is on point is a great way to set the scene for romance.
So if you've got a pet, what type of pet do you have – and do they like that kind of companion? Can they hang out while a snake is slithering around? Or are they too tepid to chill with your tarantula?
And it doesn't have to be about having a unique type of pet, either. Some people have unnegotiable cat allergies. Some people just don't like dogs.
That's why this is a pretty important topic to discuss before you put the time and energy into going on a date.
Just because you have cat allergies doesn't mean a potential interest is willing to give up their furry friend. If you'll be sneezing every time you see them, it probably isn't going to work out. And that's okay! It's just not meant to be. What's not okay is having an amazing time talking to someone, getting excited about a first date, and then going, only to be blinded by watery eyes. It's better to know ahead of time and avoid all that disappointment.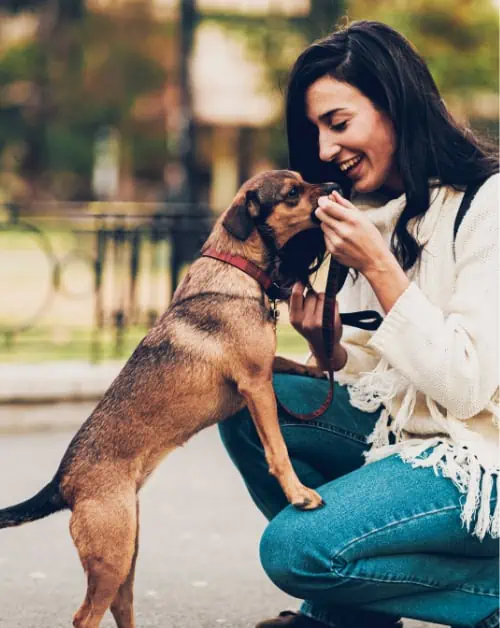 You may want a dog but don't have the time and attention it deserves. Maybe your potential person has a dog and all the time and love in the world to care for it. And perhaps you can meet their dog… and it's a match. The stars have aligned, and the topic of pets has pushed you closer to the love you've always wanted – and their K9 friend!
The point is, you have to ask to find out. Pets shouldn't be forgotten in online dating conversations because they can significantly affect whether or not things will work out. Don't neglect the pets topic – it's a single factor that can make things look brighter than ever, or point you in a different direction, letting you know it's time to start chatting with someone else.
Do You Get Nervous in Person?
Asking them if they tend to get nervous in person is a great way to break the first date's icy wall before you even get there. It also helps you to know what to expect when you meet them. Asking this also implies that you want to see them in person, sooner rather than later! It opens the door to asking them out on your first date.
Asking this question also gives you a good read on whether they want to meet you before you ask them out. If they come up with an answer that makes it seem like they're trying to shake you off, that's good to know. You can then decide to spend your time talking to someone else, or you can pivot your approach and see if they respond differently after some time has passed.
Maybe they're incredibly extroverted and won't have a smidgen of anxiety on your first date, but you're known to blush and get extremely quiet due to excessive nervousness. By asking them first, you open the door to let them know you might be a nervous wreck. And if you tell them ahead of time, it'll be something you can laugh about on the date – instead of something that holds you back.
Breaking through nervousness for anyone can be difficult to do. By bringing it out in the open with honest discussion, the anxiety is on the table – and becomes much easier to handle and less of a hindrance to your date. The easiest and best way to do this is to talk about it before setting the date! Doing this will make you or them less nervous when you finally meet. It's a little mind trick that works and takes away all the pressure of hiding the fact that you're anxious – if you are.
Key Takeaways
These are all great conversation topics that get to the heart of relationship-building while keeping the tone light and easy. They highlight how compatible you are with the person you're talking to while keeping the conversation fun and stimulating!