Ahh, is there anything better than sitting outside on a beautiful day with a drink in your hand, the sun on your face, and no obligations ahead of you? But what about when that happens on a weekday? Can you enjoy the outdoors then? Well, this year, you're in luck, friends, because on Wednesday, June 21st, you're about to experience the summer solstice, also known as the longest day of the year. It doesn't get any better than celebrating the middle of the week with the brightest Wednesday of the year.
Why Date on This Day?
As the weather becomes warmer and people seek social connections, dating apps tend to see a rise in activity during the summer months as people seek companionship in exploring fun outdoor activities.
With more people actively using these platforms, there is a higher chance of linking up with someone new. On top of that, the summer solstice brings an energetic and positive vibe, creating an aura of laid-back, outdoorsy fun. Harnessing this energy on your dating profile can help you create a captivating and engaging presence that attracts other people who may like spending time in the same way you do.
While you don't need to date your doppelgänger to make relationships work, it can always be helpful to have shared interests with your match. The summer solstice often inspires outdoor activities, festivals, and events, and if getting outside is your idea of fun, this is a perfect opportunity to do just that. You're weeks away from July 4th, and although the summer solstice isn't considered an actual holiday, it's still a chance to celebrate something while you're waiting for other festivities to begin.
By using a dating app as your approach the summer solstice, you can tap into the heightened energy and collective desire for connection that comes during this time. It's an opportune time to put yourself out there and increase your chances of finding meaningful relationships. And on top of it, this is a great chance to explore connections beyond your immediate social circle.
Understanding the Significance of the Summer Solstice
The summer solstice, occurring around June 21st in the northern hemisphere, holds both historical and cultural significance, symbolizing renewal, growth, and celebration. Scientifically speaking, it means that it's a time when the sun reaches its highest point in the sky and daylight lasts the longest.
Many ancient civilizations, such as the Egyptians, Greeks, and Romans, held elaborate ceremonies and festivals during the summer solstice. Stonehenge, the prehistoric monument in England, is aligned with the sunrise on the summer solstice, indicating the significance ancient societies placed on this celestial event. People recognized the changing seasons and the importance of the sun's role in their lives. They saw it as a turning point, marking the transition from the waning darkness to the increasing light, and because it marked the midpoint of the year, the solstice was seen as a time of balance and harmony.
The day represents a time of abundance and growth. It marks the peak of the sun's power, nourishing the earth and encouraging flourishing vegetation. The symbolism of growth can be linked to personal development, self-discovery, and the potential for new beginnings in relationships.
---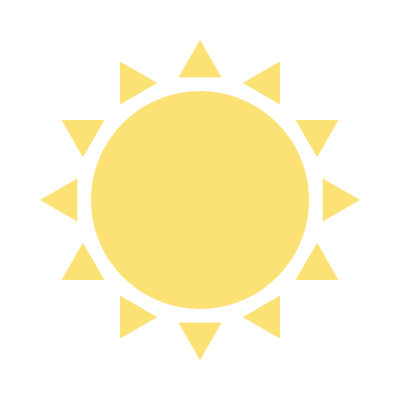 It's also associated with prolonged daylight, symbolizing enlightenment, clarity, and expanded consciousness. It signifies a time to shine a light on your desires, intentions, and emotions, creating an opportunity for deep connections and self-expression in romantic relationships.
As the longest day of the year, the summer solstice symbolizes a balance between light and dark. It represents the harmony between opposites, such as masculine and feminine energies, yin and yang, and the union of polarities. This symbolism can be applied to romantic relationships, emphasizing the importance of finding equilibrium and unity with a partner.
---
Throughout history, the summer solstice has been associated with joyous celebrations of life and love. Many cultures view the summer solstice as an auspicious time for weddings, engagements, and romantic rituals, infusing love and romance into the season.
Today, the summer solstice continues to hold these symbolic meanings related to love, romance, and new beginnings. And with it being right in the middle of the week, what better time to start scrolling on your favorite dating app so you can celebrate the middle of the year and plan a unique, fun date in the sunshine?
Preparing Yourself for the Summer Solstice Dating Experience
As you embark on the summer solstice dating experience, it's essential to prepare yourself mentally, emotionally, and spiritually. By reflecting on past dating experiences, setting clear intentions and goals, and focusing on your self-care and personal growth, you can boost your confidence and maximize your chances of finding meaningful connections during this special time.
Take some time to reflect on your past dating experiences and ask yourself what you've learned and what you would do differently. Consider the lessons you've taken away from your past, the patterns you've noticed, and the qualities you seek (and want to avoid) in a partner.
Reflecting on your past dating experiences can help you identify what has worked well and what you'd like to improve upon. Use this self-reflection to set a foundation for growth and to approach dating with a renewed perspective.
Consider what you're looking for in a relationship and the qualities you value in a partner. Are you seeking a long-term commitment, or would you prefer more of a casual connection?
By clarifying your intentions, you can align your actions and choices with your desired outcomes, increasing your chances of finding compatibility and fulfilling relationships. Just remember to set realistic and attainable goals. Be kind and compassionate towards yourself. Embrace self-acceptance and understand that not every match or date will lead to a relationship.
Optimizing Your Dating Profile to Embody the Spirit of Summer
To make the most of the summer solstice for your dating app profile, there are a couple of tips and tricks you can use to help you out. By choosing the right profile picture, crafting a captivating bio, and highlighting summer activities and interests, you can create a profile that attracts like-minded individuals that make a lasting impression and maybe even land you a date for that sunny day on June 21st.
---
Your profile picture is the first impression potential matches will have of you, so it's essential to choose one that embodies your personality but also one that links back to the spirit of summer. This is especially if you live up north. Ditch those pictures of you in parkas and swap them for fun in the sun. Consider selecting an image that showcases your vibrant energy, captures you enjoying a moment outside, or highlights a picturesque summer backdrop. Whether it's a beach outing, a hike in nature, or dancing at a summer festival, your profile picture should evoke a sense of warmth, positivity, and adventure.
---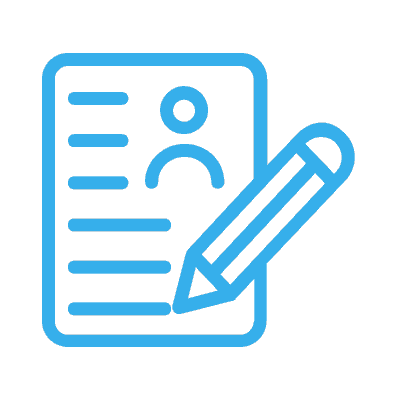 Once you have that down, your bio will only serve to back up what your photos show. Be honest and genuine in your bio, and avoid clichés and generic statements. Remember, show, don't tell. Don't say you're funny and sarcastic. Be it. Don't say you like hiking; show it with a photo. Demonstrate the unique aspects of your life that make you stand out. Remember to be genuine and true to yourself.
---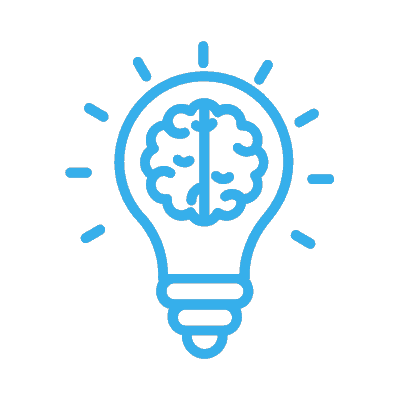 To make your profile stand out from the crowd, use creative prompts and questions provided by the dating app. This is also a helpful tool if you're unsure where to get started. These prompts offer an opportunity to showcase your personality and spark interesting conversations. They're essentially icebreakers–meant to make the beginning stages of dating easier for you. And don't forget to regularly update your profile to keep it fresh and relevant. With all that in mind, you'll be well on your way to exploring all the exciting possibilities that come with the summer solstice.
---
Conversations That Spark Connection
Okay, so you have the profile, you got the match, now what? Time to get talking. And with the summer solstice right around the corner, why not start it off with a summer-themed icebreaker? "Wanna hit the beach?" "What's your favorite way to spend a summer day?" "If you could have a dream summer vacation, where would you go?"
Open-ended questions like this give you a chance to start a conversation that doesn't just end in a yes or a no answer. It encourages other people to share their thoughts, feelings, and experiences, creating opportunities for meaningful conversation. These types of questions invite the other person to share their stories, passions, and perspectives, laying the foundation for a more substantial connection.
Just make sure you always practice active listening. What does that mean? That when someone responds, you don't just ignore their answer. You engage with them. You ask questions. Wait to tell your own story or add your opinion into the mix until you're sure they're finished talking. These are good tips for conversations online, but they will definitely be helpful when you end up meeting in person, as well. It's a crucial skill that you can pretty much use in all areas of your life. It shows you that you're genuinely interested in the other person.
Pay close attention to what they are saying, and respond thoughtfully. Show empathy, validate their experiences, and whatever you do, don't one-up them. You can respond with a personal or similar story in order to show you understand where they're coming from, but whatever you do, don't try to impress them by telling them a better version of the story they just told. It comes off rude and just plain annoying. Yeah, this is a pet peeve of mine. But as someone who is a forever singleton/serial dater who is skilled at the art of first dates, I'll tell you from experience; one-upping the conversation is a fast way to end it.
Navigating the Summer Solstice Dating Scene
All right, so you did it! You landed the profile, the match, the conversation, and now you're ready to date. So where do you go next? It's summer time baby, so let's get picking a fun date that takes you and your beau out into the summer solstice world.
Now, because the summer solstice is on a Wednesday this year, you can plan one of these dates after you get off work or even on the weekend before or the weekend after. That's the great thing about having a celebration like summer solstice in the middle of the week.
Consider planning a picnic in a beautiful park or botanical garden, complete with a basket of delicious food and refreshing drinks. Or you can head to the beach for a day of sun, sand, and splashin' in the sea.
While it can be fun to have a memorable outdoorsy date like this, try to stay flexible and open to spontaneous plans. Summer is a season of spontaneity, and embracing the unexpected can lead to memorable experiences.
No matter what, keep an open mind and be willing to explore new ideas or opportunities that arise. Allow room for improvisation and the freedom to deviate from the original plan. You never know what exciting and unexpected adventures you may find yourself on. But back to that safety part, always, always, always listen to your gut. If something feels off, don't be afraid to cut the date short. Intuition is a thing for a reason.
Conclusion
At the end of the day, to make the most of dating on or around the summer solstice, you'll want to approach it with a mindful and balanced approach. This means that you'll need to address that pesky fear of missing out (FOMO) (in other words, stay present), set boundaries, and embrace the journey of meeting new people.
---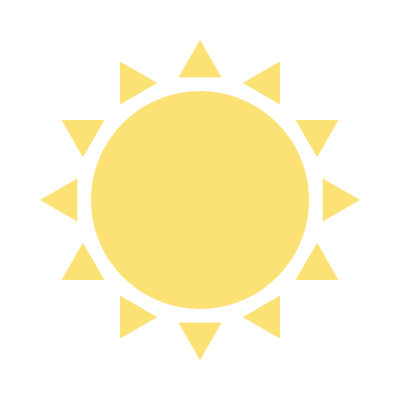 Try to manage your expectations and avoid the pressure to rush into a relationship. The term summer fling exists for a reason. Now, of course, you don't need to settle for casual if that's not what you want, but try to stay lighthearted about dating and meeting new people.
Take the time to truly get to know someone before committing to a deeper connection. And that's advice you should follow regardless of the time of year. Be patient and allow the relationship to unfold naturally. Building a solid foundation takes time, so focus on building a genuine connection rather than rushing toward a specific outcome.
---
And most of all, remember that the summer solstice is a time to rejoice. So embrace your inner brightness and let your sunshine through the next time you start swiping and check out these dating apps. I'll get my sunglasses ready.