Episode 11 of Love is Blind ended with a dramatic cliffhanger; hoo boy! The last time we encountered our Seattle (and maybe Portland) lovebirds, Chelsea said, "I do," and we were all left hanging about whether Kwame would follow suit.
So, it's the big day of the wedding (weddings?), and now the final couples gotta make some decisions. After a month of getting to know each other in the pods, who's gonna say "heck yeah" to spending the rest of their lives with their partner, and who's gonna get ditched at the altar? Let's quickly recap how we got to where we are!
The Couples
For its fourth season, which premiered in March, the popular Netflix reality dating show introduced viewers to the couples from the pods: Kwame Appiah and Chelsea Griffin, Brett Brown and Tiffany Pennywell, Zack Goytowski and Bliss Poureetezadi (after Zach and Irina Solomonova mutually decided to call off their engagement), Paul Peden and Micah Lussier, and Marshall Glaze and Jackeline "Jackie" Bonds.
Five couples walked out of their pods with an engagement and a "Yes!" before finally meeting their future spouse. Here are the couples:
Kwame and Chelsea
Marshall and Jackelina
Paul and Micah
Tiffany and Brett
Irina and Zach
The real drama starts when the pod couples try to make their partnerships work in the real world. Love Is Blind Season 4 was so much fun, and there was never a dull moment! So, in the finale that came out on Netflix on Friday, it was finally time for the weddings!
None of the couples had an easy road to the wedding chapel–whether it was Kwame's unadulterated hatred of Seattle (lol), Micah's "emotional immaturity," Tiffany nodding out in the pods during her conversation with Brett, or Zack's disastrous engagement to his initial fiancée Irina, the outcomes of the dating social experiment were not always pretty, and like another Netflix series star Marie Kondo says, "I Love Mess." And messy it was!
We gotta talk about Marshall and Jackie–they became engaged in the pods, but things didn't work out once they re-entered the real world. Not only that but after emerging from the pods, Jackie hit it off with Josh, who she had also developed a connection with! Perhaps there'll be another engagement and wedding bells for these two crazy kids later on.
So who gets hitched, and who gets ditched? Let's get into it!
Chelsea & Kwame
There were many bumps on the road for Chelsea and Kwame on their way to the altar, starting with Kwame having a provocative exchange with his ex, Micah, right in front of Chelsea.
After getting through that challenge, the couple ran into further trouble when Kwame's mother declined to support his marriage–one of his primary worries leading up to the wedding was his desire to have his mom there, and he expressed his feelings about this openly.
In the last episode, Kwame was quite apprehensive about his upcoming wedding to Chelsea, and Kwame initially hesitated to say "I do" to Chelsea (but me thinks this was more to do with leaving fans in the lurch than Kwame not wanting to get married).
Kwame ultimately decided to marry Chelsea, despite his mother's disapproval; she skipped the wedding. "I love you and I am ready for the most beautiful adventure of life with you as your wife forever," Chelsea told her husband-to-be.
Kwame said this to his bride-to-be: "I love the way you make me feel. I love when we disagree because it makes us come back together and let us know how strong we are. We get stronger by the moment, we get closer by the day."
It's unclear how they'll coordinate spending time at Chelsea's Seattle apartment and Kwame's Portland home since he hates Seattle. Hopefully, they work it out, or Kwame drops his beef with the rainy city!
Paul & Micah
Micah and Paul had a rough start to their journey to Mexico as Micah's behavior towards Kwame sparked some issues. Ultimately, Micah wrote it off as part of her "flirty" personality, and the couple resumed their relationship. However, not all of Micah's pals seemed to be happy with the engagement; in particular, Micah's buddy Shelby was quite outspoken about her reservations.
When it came to their long-term objectives, Micah and Paul likewise had different priorities. He disagreed with Micah that they should constantly "bounce back and forth" from Seattle to Arizona, where she lives. Similarly, she expressed disinterest in sharing Paul's Seattle condo and proposed that the couple find their own home instead.
Both Paul and Micah's families were hesitant about their decision to be married so fast, and on their wedding day, the two said they really weren't sure they wanted to say "I do."
The couple's hopes for happiness were dashed. Micah told Paul, an environmental scientist, at the altar, "the best thing I can do for us is to give you the opportunity to answer first" when she was asked to say "I do."
Paul said, "I love you, but I don't think we can choose each other at this time. I think that we're not there." In other words, he doesn't.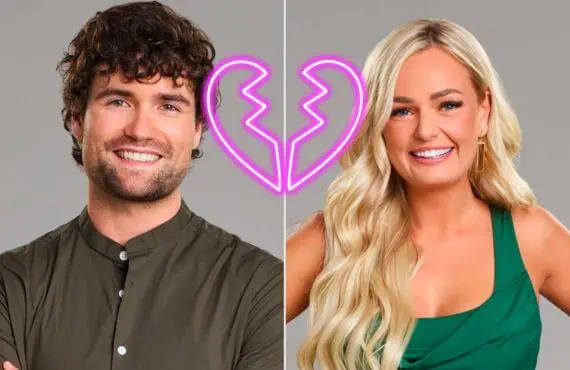 Micah left in tears, but not without saying to Paul, "Honestly, I feel like that was exactly what you were gonna say. I think that this whole time I've wanted to feel shown and told that you love me and want to be with me. I never felt safe, and I think that this moment shows that it's kinda validated."
Brett & Tiffany
Brett and Tiffany were among the very first couples who got engaged, and it seemed like they were meant to be together from the moment they met.
They said "yes" to each other at the altar, despite a minor wardrobe malfunction (Brett's trousers inseam needed to be adjusted at the last minute).
"I felt love in your voice, I felt love in the way you talked to me, I felt love in the way that you made me feel. In general, I just felt love," Brett told his bride-to-be. "You made me feel like I can be a better man, not only for me, but for you as well and our future family. You made me feel like we have the perfect pairing. I truly found like I found my life partner in you."
Tiffany shed tears when she told her fiancé, "Every stage in this process, you have been consistently yourself and that's how I knew that I was in love with you. It wasn't a physical thing, it was simply how you spoke to my soul." Super sweet!
Zach & Bliss
Their path to the altar was anything but traditional; in fact, Zack split up with Bliss in the pods before proposing to Irina. Gasp!
Zack and Bliss, however, got back together when Zack's relationship with Irina fell apart. As time went on, he proposed to Bliss, and the two were engaged and planning their wedding.
Bliss's father was first skeptical, but in the end, the couple's happy ending shows that second chances are worth taking. Bliss and Zach both said "I do" at their wedding and are now married!
Oh, and by the way, they had their first dance as a married pair to "I Hope You Dance" by Lee Ann Womack and Sons of the Desert, which is really corny but in a cute way.
"When I'd lay down at night, I'd think about how much you understood me, how well you got me, and how much we had in common," Zack said to his fiancé at the altar. "It was when you were gone that I thought about you and how your actions speak so much more loudly than anything could ever say…I didn't know I loved you until I left. For sure, I felt it but it was when you were gone that I knew I really loved you."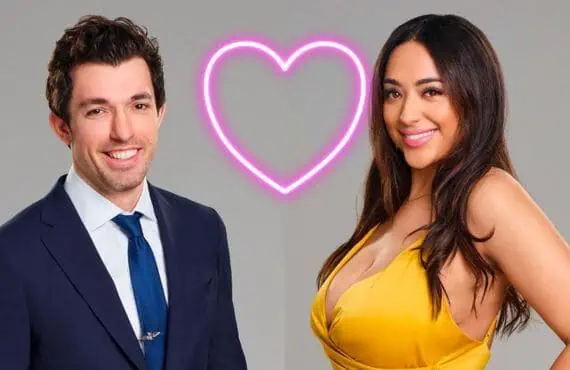 Bliss responded to his sweet sentiments by sharing with her new spouse, "Your perception on the world is so beautiful and you really believe in second chances. You believe in seeing the best in people…I'd never met someone like you before, you're everything."
Jackie & Marshall
Fans found out in episode 10 that Marshall and Jackie never got married because they decided to call off their engagement after many heated arguments throughout their Love is Blind experience.
Up to the end, Marshall did all he could to make things work out with Jackie, including going tuxedo hunting with his bro co-stars. Instead of going to her wedding dress fitting, Jackie was seen catching up with Josh Demas over espresso.
After Josh told Jackie he loved her, she broke off her engagement to Marshall, and the two resolved to be together. "I don't wanna be with you anymore," Jackie, point blank, told Marshall. "I just can't be with you."
"That is very hurtful," Marshall replied, later saying, "I chose wrong. I wish her nothing but the best. If that's with Josh, do your thing. Good luck."
The Live Reunion
Season 4 of Love Is Blind is available in its entirety on Netflix, and on Sunday, at 8 p.m. EST/5 p.m. PST, the Love Is Blind: The Live Reunion will be streamed live on the platform.
The season's unexpected twists and secrets will be revealed, the cast's reactions to the events of the season will be shared, and the viewers will find out if couples are still married after declaring "I do" or "I don't."
Love is Blind hosts Nick and Vanessa Lachey have absolutely no clue what's gonna happen since it will unfold right in front of everyone's eyes. That's what makes a live show a blast, people!