Hi, all you lovebirds! Have you been feeling like your date nights are just a routine thing you do, or, even worse, you're in a romance rut? Dinner and a movie or Netflix and takeout, just not cutting it anymore? We get it, and you're not alone in feeling like you've done everything there is to do, and date nights are becoming a bit bland—dare we even say, boring.
Don't worry, this is in no way a reflection on your relationship. After all, there are only so many things you can do on a date night when you factor in kids, babysitters, budget, etc. Not everyone has the funds or the freedom to jet off to a tropical paradise for a spur-of-the-moment romantic date or last-minute getaway!
But you can't let life get in the way of keeping your spark alive and kicking—even the most solid romantic relationships need that little extra special something every now and again. And we have got 10 great, ultra-creative date night ideas and a few tips to keep that spark burning bright!
---
Astrological Adventure
Do you want to live your date night by what the stars say? Then, you can get personalized horoscopes for the night and live them out as closely as possible to see where your signs take you.
Why It's an Amazing Date Night Idea
If you thought horoscopes were just for reading, think again; they're for living! Whether or not you believe in astrology, this is such a fun way to break with your usual routine. You could discover interesting new spots in your own town or city and while doing so, unexplored features of your relationship. Just go with the flow and follow the stars for a destiny date night.
Dating Expert Tip
Go the extra mile and find an astrologer to get detailed charts—there are also apps like Co-Star that will map out your birth charts for you. In fact, there's a dating app called NUit, which you don't need since you're already in a relationship, but it does detailed charts as well—that's how popular astrology is! So see if Venus and Mars have anything special in store for you—and if Mercury is in retrograde, things could get a little wild.
---
Taste Bud Tour
Are you sick of going to the same two or three restaurants on date night? We have a solution—you and your boo can cook a three-or four-course meal where each dish is a specialty from a different country. You can do Indian, Thai, Italian, Lebanese; there are so many different cuisines and flavors to choose from.
Why It's an Amazing Date Night Idea
Besides going to the grocery store for the ingredients, it's a culinary adventure without leaving home. Plus, cooking together can be incredibly intimate and fun.
Dating Expert Tip
Pair each dish with a drink (alcoholic or virgin, it's up to you) its country of origin. For example, if one of the dishes is Mexican, make Margaritas! Just don't get too tipsy that you forget what's on the stove.
---
Thrift Store Pageant
This is for the braver couples out there and is not for the meek—go to a thrift store, pick out the most outrageous outfits for each other, and then hit the town.
Why It's an Amazing Date Night Idea
You'll laugh a lot and turn heads—maybe not in a good way, which is why you need to have a great sense of humor and be able to laugh at yourselves. Plus, it's a great icebreaker for conversations with strangers who'll likely be, um, intrigued by your ensembles.
Dating Expert Tip
Capture the funny moments! This is one date you'll want to remember, or not let the other forget and use as extortion someday, so don't forget to take lots of photos.
---
Take a Trip Down Memory Lane
Recreate your first date down to every detail. The exact time, exact place—you get the idea.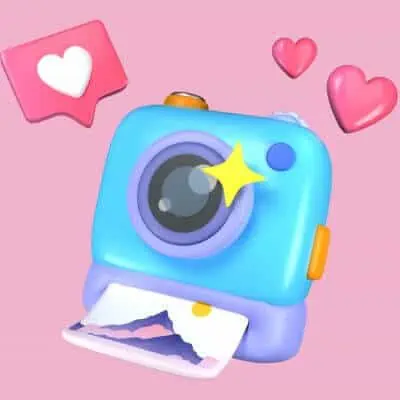 Why It's an Amazing Date Night Idea
Nostalgia is a powerful emotion, and what better way to celebrate your lasting love than by reliving the night it all began?
Dating Expert Tip
Don't tell your partner what you're planning, make it a surprise! The look on their face will be priceless.
---
Artistic Expression Night
Spend your date night exploring different art mediums—painting, poetry, pottery—whatever floats your creative boats!
Why It's an Amazing Date Night Idea
Art has a unique way of tapping into emotions and ideas that we may not express every day. Plus, you'll end up creating something beautiful or, at the least uh, memorable, depending on your artistic skills.
Dating Expert Tip
Don't stress about creating a masterpiece. The goal is to explore and identify your artistic sides and have fun doing it. Get some wine and cheese or make a fancy charcuterie board to make the evening feel like a real art gala.
---
DIY Drive-In
Still want to watch a movie but make it a unique date night experience? Then turn your backyard into a DIY "drive-in" movie theater. Obviously, you won't be in your car, but if you project a movie onto an outside screen or another projection surface, plant yourselves on a blanket or cozy outdoor furniture, you'll feel like you're at the drive-in.
Why It's an Amazing Date Night Idea
It offers the charm of a drive-in without the limitations of movie schedules or the hassle of crowds or other distractions.
Dating Expert Tip
Add some retro vibes by eating popcorn out of a bucket and grab all your fav classic movie snacks.
---
At-Home Escape Room
Did you know you can create an escape room in your own home, complete with puzzles and clues? Now you do! Who knows your house and all it's nooks and secret hiding spots better than you?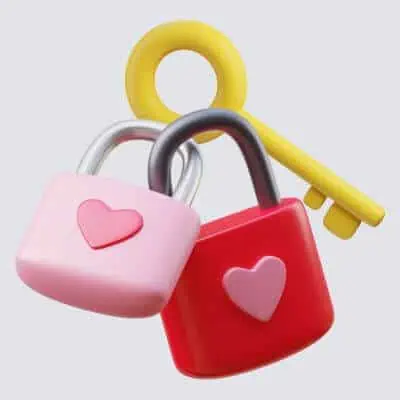 Why It's an Amazing Date Night Idea
It's a cerebral date that still gets your heart rate up. Plus, it's the perfect way to work together and bond.
Dating Expert Tip
If you don't know where or how to start planning an escape room, they sell kits! This will save you the time of planning it out and ensure it goes off without a hitch.
---
Scavenger Hunt
Are you a competitive couple? Set up a scavenger hunt around your town or city with places that mean something to both of you!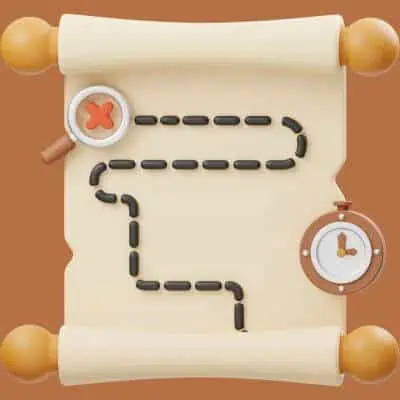 Why It's an Amazing Date Night Idea
It's an adventure-filled date night activity that ends in a ton of fun and shared memories you can reminisce about for years.
Dating Expert Tip
Throw in some "wildcard" challenges that involve other people, like asking a stranger to sing a duet at a karaoke joint.
---
Overnight Nature Retreat
Go camping but with a twist: no technology allowed. This is not glamping—no phones, no portable electricity gadgets—just you, your significant other, and Mother Nature.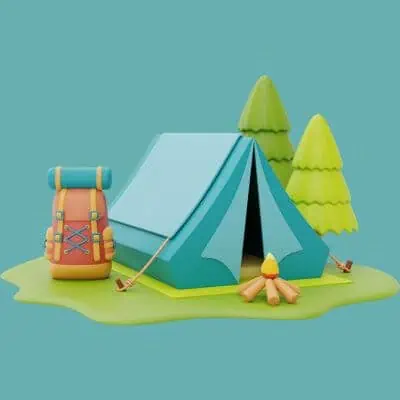 Why It's an Amazing Date Night Idea
It's an amazing chance to reconnect without distractions, all while surrounded by the beauty of nature.
Dating Expert Tip
Pack a telescope for some stargazing and make the night extra magical—and some bear spray, you know, just in case.
---
Live Action Role-Play (LARP)
This one is for the lovable nerds and geeks—pick an imaginative scenario or theme and live it out for the night. It's like your own personal Renaissance Faire!
Why It's an Amazing Date Night Idea
It's escapism at its finest. Whether you're Lancelot and Guinevere or Dungeons and Dragons characters, you're writing your own unique story together.
Dating Expert Tip
Coordinate your outfits and accessories to match the theme you pick. The more you invest in it, the more fun it will be!
---
Thoughts to End On
And there you have it! Ten out-of-the-ordinary date ideas that promise a splash of creativity and a ton of fun. The key to keeping the spark alive isn't just breaking the monotony; it's about reinventing the ways you can enjoy time together.
So go ahead, pick an idea, and set the date. Trust us; we are experts; your relationship will thank you!